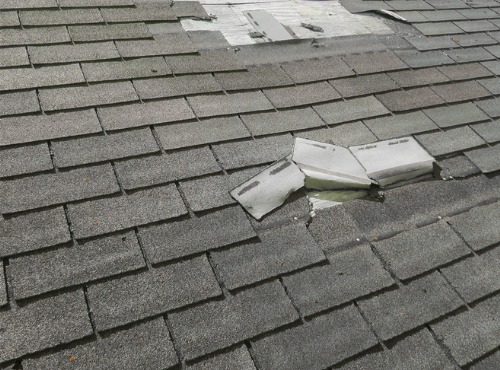 Wind Damage Roof Repair in Charleston IL
Severe weather, such as hail, heavy snows, hard rainfalls, high winds, and tornadoes can cause the need for emergency roof repair in Charleston IL. Often, the storm or wind-related damages to your roof are severe and noticeable. However, there are times it takes the trained eye of qualified roofing professionals to spot damages.
Consequently, you should call Popejoy Roofing to inspect, repair, or replace the damage brought on by severe storms and wind. We can provide free estimates and coordinate with insurance providers to take the hassle out of getting affordable roof repair in Charleston IL. Call 309-530-4204 now or contact us online to receive a free estimate. Remember, Popejoy Roofing local contractors have got you covered when you need a roof.
Residential and Commercial Roof Repair in Charleston IL
Popejoy Roofing qualified professionals can respond quickly for emergency residential or commercial roof repair in Charleston IL. We understand the weather in Central Illinois is hard to predict. You never know when hail, rain, snow, or wind will cause a water leak or damage your roofing materials.
That is the advantage of working with a local roofing contractor like Popejoy Roofing. We remain nearby whenever you need us to provide repairs on your home or business. In fact, our owner John Popejoy supervises all work on each of our roofing projects to ensure quality workmanship. Furthermore, we are a Malarkey Partner, so we can offer quality products such as Legacy, Vista, and Highlander shingles for your repair.
Services We Offer in Addition to Roof Repair in Charleston IL
Popejoy Roofing offers a wide variety of services that help residential and commercial clients before they need extensive roof repair in Charleston IL. Read further to see all the ways we can serve you when it comes to roof maintenance and repair.
Flashing Repair
Flashing protects parts of your roof that are vulnerable to water damage. Please give us a call if you notice any cracks, dents, bends, or separated pieces of flashing. This sort of damage can cause costly repair bills if left unattended.
Chimney Flashing and Repair
Poorly installed or damaged flashing around the base of your chimney can cause water leaks or the growth of mold and algae. In addition to rotting your roofing materials, these conditions also put your health at risk. Call Popejoy Roofing if you notice any leaks or problems with chimney flashing.
Attic Ventilation Systems
Necessary attic ventilation prevents hot and cold spots from forming in your house, saves on your monthly energy bill, and adds protection against the mold to your roof. Let Popejoy Roofing install a proper ventilation system in your house or commercial building to get better temperature control inside.
Gutter Cleaning
Clogged gutters cause water damage, the accumulation of moisture on your roof, the breakdown of materials in your gutter system, and stains on your siding. In order to prevent these issues, contact Popejoy Roofing for inspections and seasonal maintenance of your roof.
Deck Replacement
Severe weather in Central Illinois wears out decking materials. Also, severe thunderstorms, hail, and wind can dent, scratch, crack or break decking materials. If that happens, call Popejoy Roofing. Our roofing experts can also repair or replace your deck if you notice broken posts, surface damage, or eroded decking materials.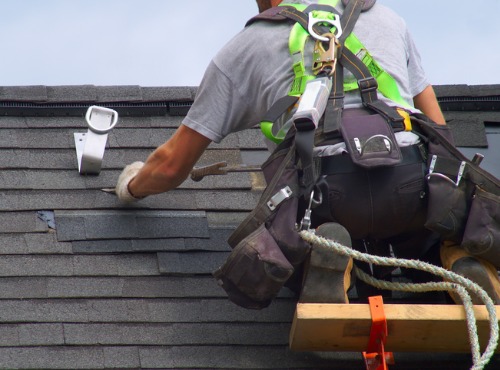 Contact Us for Roof Repair in Charleston IL
Popejoy Roofing has you covered when you need roof repair. Call us now at 309-530-4204 for a free estimate on a roof repair at your home or business. You can also contact us online to receive or quote or schedule an inspection.