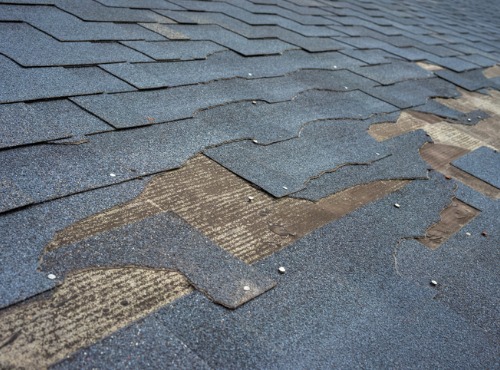 Manage Roof Damage in Mattoon IL with Professional Help
Whether from weather, flying debris or age, your roof will eventually fall into disrepair. However, roof damage in Mattoon IL isn't something to worry over. Local expert roofers offer trusted roofing services to keep your roof working as it should. For example, Popejoy Roofing has years of experience assisting clients with their roofing woes throughout Central Illinois. If experiencing roof damage for your home or business, it's time to give Popejoy a call.
How to Tell You Have Roof Damage
Short of having water drip from your roof or ceiling, there are telltale signs your roof might have damage. And if you're aware of the signs, you can be quick to request service and avoid potentially worse damage further down the line. Some signs of roof damage include:
Water Damage – Ideally, your roof should prevent water from escaping into your property. However, with roof damage, heavy rains can lead to water working its way into your walls and ceiling, causing staining, wood rot and additional water damage.
Mold Growth – Water in your home can continue to cause issues if it fosters mold growth. Not only is mold damaging to your home or business, but it can make breathing difficult for those in close proximity.
Broken & Missing Shingles – A quick once-over of your roof might reveal spots where shingles are broken or missing. And whether these shingle mishaps are due to strong winds or roof age, it means your roof is no longer adequately sealed.
Storm Damage – Strong winds are notorious for ripping shingles off roofs. And if hail is large enough, it can dent, crack or break your roof's shingles. Worse yet, a severe storm can sometimes knock debris into your roof, such as tree branches, causing further roof damage in Mattoon IL.
How Else Can Popejoy Help?
Popejoy Roofing strives to offer clients throughout Central Illinois the best available roofing services. Furthermore, we supply new roofing products from popular manufacturer Malarkey and ensure the quality of our work through our 10-year workmanship warranty. Popejoy looks to go above and beyond what other roofers offer when it comes to roofing products and services. For example, our services include: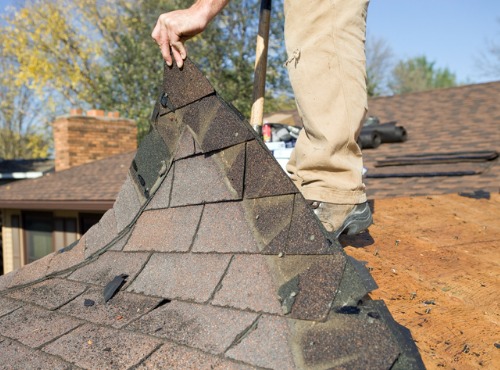 Give Us a Call
Roof damage in Mattoon IL will only become a problem if you let it. Be sure to find fast and efficient roof repair with the experts at Popejoy Roofing. To learn more about our roofing products and services, contact us today at 309-530-4204. Also, you can reach out to us online via our email at popejoyroofing@gmail.com to request a quote.