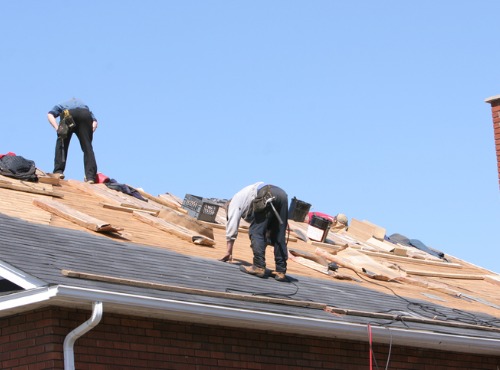 Your Experts for Residential Roofing in Charleston, IL
When you need residential roofing in Charleston, IL, look no further than Popejoy Roofing. We've built a name as a top roofing company by working hard to provide 100 percent customer satisfaction in all we do. We offer a wide range of roofing services, an expert level of capabilities, and superior roofing products that show you're in great hands. We'd love to help you with all your residential roofing needs.
Your Go-To Resource for Residential Roofing in Charleston, IL
How will you know Popejoy Roofing is right for you? First of all, Popejoy is focused on you and your needs. We founded our company upon the concept of providing a better roofing experience than the competition. Today, the founder of Popejoy Roofing, John Popejoy, and his team of professionals have built a name by living up to their mission. We're a superior company that provides outstanding residential roofing for Charleston, IL.
We also provide a customer-centric business model that ensures you get the services you need in a way that works for you. That includes the following:
Financing for any budget, giving you the high-quality products and services you deserve.
A "Good, Better, and Best" warranty program for ultimate flexibility.
A partnership with Malarkey Roofing Products, an innovative company that creates sustainable and high-quality products for your roofing needs.
Complete peace of mind because we are a fully licensed, bonded, and insured roofing company.
Additional Services from Popejoy Roofing
With more than 25 years of commercial and residential roofing experience, Popejoy Roofing is the expert roofing service in Central Illinois. Our goal is to provide you with complete customer satisfaction. Therefore, our team of dedicated professionals uses only the best equipment and highest-quality materials. We offer outstanding service every time.
We offer a variety of roofing services, including the following:
Request a Quote from Popejoy Roofing
For residential roofing in Charleston, IL, Popejoy Roofing is the resource you can trust. Call us today to get a free estimate or to schedule an inspection. We can be reached at 309-530-4204.