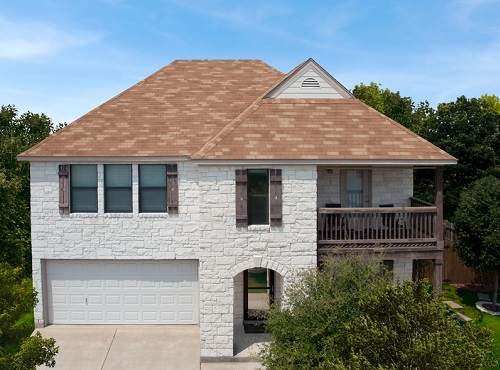 Roofers Near Me Who Use Malarkey Shingles in Decatur IL
Popejoy Roofing contractors offer customers a greater return on investment with premium products like Malarkey shingles in Decatur IL. Our partnership with Malarkey Roofing allows us to provide your home or business greater protection against the elements. Malarkey shingles get made with rubberized asphalt. Consequently, they do not prematurely deteriorate, crack, or lose asphalt granules like some other lesser quality roofing materials.
Our locally owned and operated roofing company also provides you with superior workmanship. We stand behind all our labor with a 10-year guarantee. That means we will repair any issues caused by our work during that 10-year period free of charge. Plus, our partnership with Malarkey allows us to offer the best product warranty available in the roofing industry. You can choose products with a 30-year warranty. Request a free quote now if you need roof repair, roof installation, roof maintenance, or roof replacement services. With our roofers, you get superior products and services recommended by our clients with 5-star customer reviews.
Malarkey Shingles Offer Greater Protection
The quality of the roofing materials on your roof means a great deal when it comes to keeping your property protected from wind, rain, snow, and hail. That is why Popejoy Roofing installs Legacy, Vista, and Highlander brand Malarkey shingles in Decatur IL. Remember, the cheapest shingles usually will cost you more in the long run. Lesser quality shingles will breakdown faster, requiring frequent repairs and potentially a quicker roof replacement. On the other hand, the superior craftsmanship of Malarkey shingles delivers the following benefits:
Faster installation turnaround time because Malarkey shingles come with two times more area for nailing than average shingle products.
Twice the rain seals of standard shingles that offer added protection against leaks and damage from water.
Up to 50% better bonding with adhesives to protect your roof against shingle delamination, meaning shingles will stay in place instead of flying off your roof.
Get Shingles with Greater Durability and Strength Ratings
Your property receives roofing materials engineered to outperform alternatives when you install Malarkey shingles in Decatur IL. Popejoy Roofing recommends these shingles to our customers because product testing proves superior performance. Here are a few ways that Malarkey shingles outperform products from competitors:
They come with the highest possible rating for hail impact damage resistance.
Malarkey shingles offer 65% better granule adhesion than standard shingles (ASTM D3462).
They provide 35% better tear strength than standard shingles (ASTM D3462).
Reduce Air Pollution with Eco-Friendly Shingles
Malarkey shingles use upcycled plastics and rubber during the manufacturing process, reducing the amount of waste in landfills. In addition, Malarkey shingles come with smog-reducing granules that clean the air. Here is the difference you can make for the environment when you install Malarkey shingles in Decatur IL:
A standard size roof that uses new Malarkey shingles will divert 5 tires from landfills.
In addition, 3,200 plastic bags get diverted from landfills with shingles for a standard roof.
The overall effect on the environment reduces the same amount of pollution as planting 2 trees.
Contact Our Local Roof Contractors
Popejoy Roofing understands the importance of getting the best return on your investment in roofing materials. For that reason, we use superior roofing materials like Malarkey shingles in Decatur IL. Plus, our roof contractors are licensed, bonded, and insured professionals certified to provide quality workmanship. Contact us today to request a free quote on a roof replacement or new roof installation. Call 217-600-2464 to learn more about our roof contractors and our services.