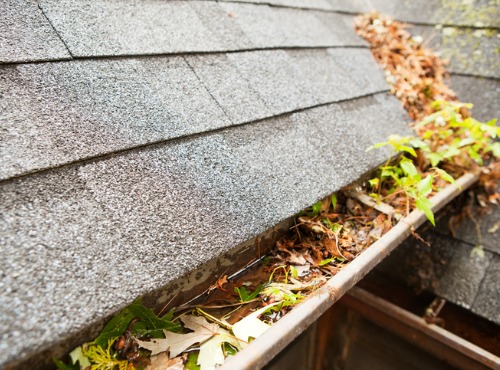 Local Experts in Roofing, Decking, and Cleaning for Gutters in Decatur IL
Popejoy Roofing does it all when it comes to roofing, decking, and cleaning of gutters in Decatur IL. Call your trusted local source for professional gutter cleaning today at 217-600-2464.
Your gutters take care of your home. But do you take care of your gutters? They need seasonal cleanings to maintain your curb appeal and keep your home protected from water damage. The pros at Popejoy Roofing understand that you may not have time or feel safe cleaning your gutters on your own. For that reason, we offer convenient professional cleaning services that offer you great benefits.
Whether you need a solution for your roof, or gutters, Popejoy Roofing has got you covered. Contact us now to get a free quote on services you need. Join our growing list of completely satisfied customers today.
Eliminate Nesting Areas for Pests
When you get professional cleaning for gutters in Decatur IL, you eliminate nesting areas for household pests. So, do not let your home get infested with rodents, bugs, or birds. Let the professionals from Popejoy Roofing clear leaves, twigs, and debris from your gutters. As a result, pests will not get the materials they need to make themselves at home in your home. Thus, you can avoid exposure to the germs and diseases those pests can bring to you and your family.
Prevent Damage to Your Landscaping
Clogged gutters can create catastrophic damage to your expensive landscaping features. Since clogged gutters do not direct water away from your home like they should, they do not protect your landscaping. As a result, your shrubs, flowers, and trees can get exposed to too much water and require replacement. When you get professional cleaning of gutters in Decatur IL, you channel water away from the landscaping it can damage.
Extend the Life of Your Roof
When you consider whether to buy professional cleaning services of your gutters in Decatur IL, you may not think about your roof. However, cleaning your gutters is one of the most important things you can do to protect your roof. Clogged gutters become heavy and start to sag as they accumulate debris, moisture, and ice. When that happens, it adds additional weight and stress to your roofing materials to support the gutter. Plus, clogged gutters allow more moisture to get trapped on your roof. Consequently, your roofing materials wear out faster, freeze, and sustain damage that leaves you vulnerable to water leaks. Thus, you can extend the life of your roof by having your gutters cleaned on a regular basis.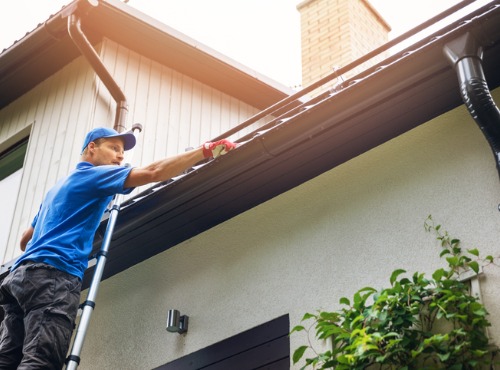 Why Should I Call Popejoy Roofing?
Popejoy Roofing uses only licensed, bonded, and insured contractors to work on your roof or deck or clean your gutters in Decatur IL. Plus, we warranty our labor and provide premium products as a Malarkey partner that come with warranties for up to 30 years. Thus, you can have confidence when you choose us for your project that we will fix all problems to your complete satisfaction. In addition to gutter cleaning, we provide the following services:
Request a Free Quote Today
If you have a clog, let Popejoy Roofing contractors clean your gutters in Decatur IL. Whether you have a problem with your roof, deck, or gutters, Popejoy Roofing has you covered. Request a free quote today by sending us a message through our online contact form or calling 217-600-2464.