Don't Go Too Long Without Gutter Cleaning in Mattoon IL
Water damage for your home or business is a pain to deal with. It is sometimes difficult to pinpoint and requires extensive repair, which can cost a significant amount. However, one of your best defenses against water damage is a properly functioning gutter system. So, to ensure your gutters are in working order, you might need professional gutter cleaning in Mattoon IL. Be sure to call Popejoy Roofing.
Damage You Might Face
Clogged gutters can not only lead to damaged gutters but damage to your home's roof, siding, foundation, interior and more. If your gutters go too long without cleaning, here are some of the problems you might face:
Rotting Fascia Boards

Gutters can be a danger to themselves if they become clogged. If water cannot properly travel through your gutter system, it will begin to pool in areas and flow over the edges. And the first area most exposed to overflowing water is your gutter's fascia boards. Too much exposure to water can cause your fascia boards to rot, thus creating a scenario where your gutters begin to detach from your roof.

Crumbling Foundation

Without gutters, water is left to run down the side of your property and into its foundation. And while occasional exposure to water won't harm your foundation, the average rainfall that occurs in the Midwest will add up. Moreover, having a clogged gutter system is just as good as having no gutters at all! Pooling water around your home or business's base will cause erosion, eventually leading to your foundation cracking.

Interior Damage

With nowhere for rainwater to go, other than pooling in your gutters, it will inevitably find its way into your home. And interior water damage can lead to a host of issues. Not only might you see staining along your walls and on your ceiling, but extensive water and moisture can cause mold growth. These issues combined can lead to an unsightly, unhealthy, and unsafe living environment.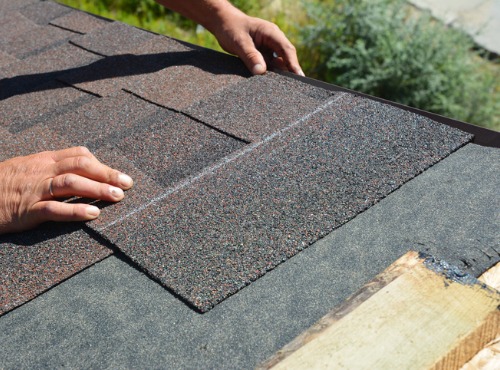 Additional Roofing Services
Gutter cleaning for Mattoon IL is only one part of the roofing services we offer throughout Central Illinois. With over 25 combined years of experience in commercial and residential roofing, the Popejoy Roofing crew strives to offer high-quality service, prompt project completion and complete customer satisfaction. As such, our services include:
Local Roofers You Can Count On
Whether looking for expert roof repair and installation or needing help with gutter cleaning for Mattoon IL, you can count on the contractors at Popejoy Roofing. To request a free quote, contact us today at 309-530-4204. Also, you can reach us via email at popejoyroofing@gmail.com.