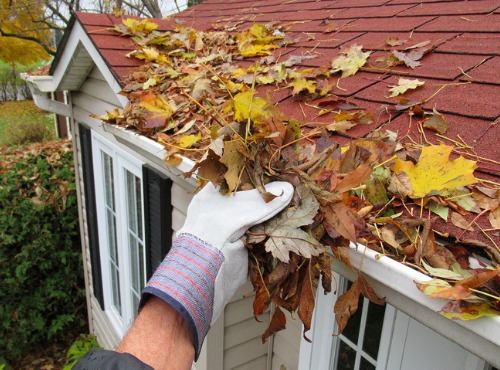 Don't Forget About Gutter Cleaning in Decatur IL Before Fall Ends
The best defense against water damage in your home or business is your gutters. However, when they become clogged up, water can escape alongside the edge of your property and into its base. And for anyone that's dealt with water damage before, you know it can be a costly affair. So, before your gutters get any worse, find local and professional gutter cleaning for Decatur IL from Popejoy Roofing.
Signs of Gutters in Need of Cleaning
It's not always apparent how clogged your gutters are. And if you aren't aware of what signs to look out for, it could be too late to prevent water damage. As such, here's what you should be paying attention to when determining if your gutters need cleaning:
Sagging – To ensure your gutters perform at their best, they must be completely straight with only a slight incline towards downspouts. However, if you notice sections of your gutters seem to be out of line or slightly sagging, that's a problem. Debris can block water flow, causing it to pool in one spot, thus putting increased weight on a specific area.
Overflowing – During a significant rain, take a moment to look out your windows or step outside (weather permitting). Do you notice a significant amount of water falling over the edge of your roof? If so, your gutters are not doing their job. If water cannot properly flow through your gutters, it will begin to flow over the edge.
Plants and Vermin – These two signs for gutter cleaning for your Decatur IL property might be more challenging to spot. However, if you notice birds, squirrels, or mice continually going in and out of your gutters, they've likely made their home there. Additionally, if you can see plant growth sprouting over the tops of your gutters, that's not good either. Both these problems mean there's enough debris for vermin and plants to settle in your gutters.
Time – Of course, if none of these warning signs are entirely apparent, it might be good to have a professional look at your gutters anyway. Especially if you can't remember the last time your gutters were cleaned! Seasonal cleanings for your gutters can ensure they always work like they should and help you avoid costly repairs due to neglect.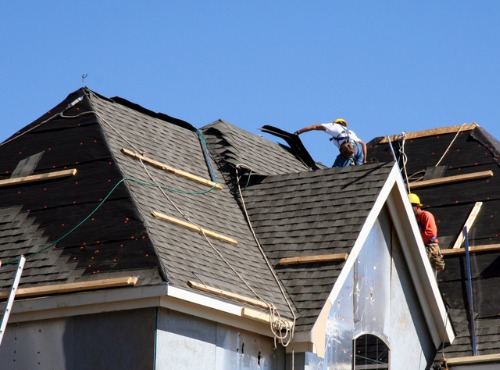 Your Local Roof Experts
At Popejoy Roofing, our primary focus is the health and efficiency of your roof. After all, your roof is one of the most crucial components to a safe and comfortable home or business. Thus, our expert roofers offer services such as:
Speak with Our Team
Your gutters are essential to your roof's function and the safety of your home. Be sure you're doing everything you can to keep your home or business safe from water damage with gutter cleaning in Decatur IL from Popejoy Roofing. You can contact us today at 309-530-4204. Also, you can reach us via email at popejoyroofing@gmail.com.