Call Popejoy Roofing For Flashing Repair In Charleston IL
If the flashing on your roof needs repair, you might not realize it until water starts leaking in your house – which is why it's a good idea to make sure your flashing is in good repair before anything goes wrong. For flashing repair in Charleston IL, call Popejoy Roofing.
What Is Roof Flashing?
If you look closely at roofs, you'll see a small section of metal material, regardless of what type of roof the house has. Look around the chimney, in the valleys and around vent pipes. You'll likely see thin metal sheeting in all of these places.
How Does Flashing Work?
The solid metal sheeting protects the areas of your roof most vulnerable to water damage. It provides enhanced weatherproofing beyond what the rest of the roof provides. It is also used around windows or anywhere else it's necessary to direct water away from your house.
What Metals Work Best For Flashing?
The most common material is galvanized steel, but other metals are sometimes used, too. Aluminum is cheaper, but it's also less durable. The premium and most-desired metal used in flashing is copper. It will last longer than the rest of your roof and looks great. It ages into a rich patina that adds beauty and character to your house. However, it is more expensive. The added expense of copper flashing may be worth it for a luxury home or if you wish to enhance your curb appeal.
Can Non-Metal Materials Be Used For Flashing?
Yes, sometimes a rubberized asphalt, polyvinyl chloride, acrylic or plastic membrane is used.
How Do You Know If The Roof Flashing Needs Repairs?
If you experience leaking, that's an unfortunate sign that your flashing may require repair. However, you don't want to wait for a leak to do something about your flashing. It's a good practice to visually inspect your flashing and the rest of your roof periodically – especially if you suspect hail or another extreme weather event of having damaged your roof.
What Is The Roof Flashing Repair Process?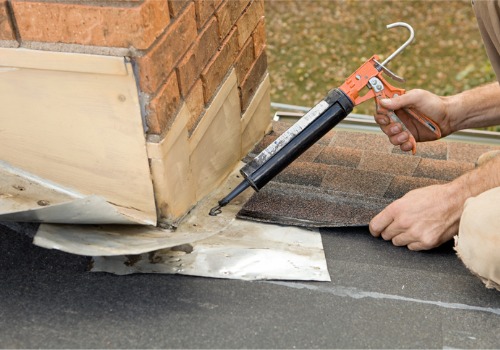 If only a small area of your flashing requires repair, it may be possible to patch it. More extensive damage – or flashing that was poorly installed, will need to be replaced completely. Generally, we recommend replacing all flashing at the same time your roof is done.
Are You Ready To Repair Your Flashing?
If it's time for flashing repair in Charleston IL, or if you want a thorough inspection to assess the state of your roof and its flashing, call Popejoy Roofing 217-600-2464 and have it done right. Because we partner with the industry-leading Malarkey Roofing Products, you can have confidence in our quality.