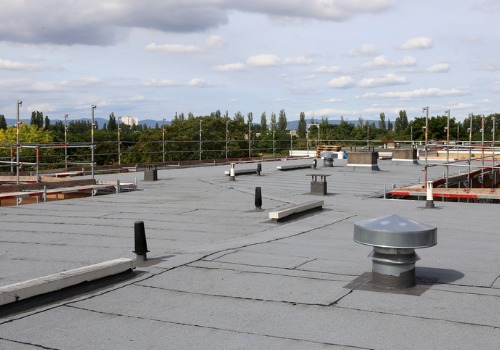 Contractor Near Me for Commercial Roofing in Decatur IL
Go with the local contractors that get 5-star customer reviews for services when you need commercial roofing in Decatur IL. Popejoy Roofing comes so highly recommended because we make sure our clients get the most for their money. Our locally owned and operated company offers more value with the following benefits.
Roofing contractors who specialize in commercial roofing, including flat roofs.
Contractors with more than 25 years of experience in commercial roofing.
Licensed, bonded, and insured roof experts certified to perform quality work.
A company that partners with Malarkey to offer high quality Highlander, Vista, and Legacy
The highest manufacturer warranty in the roofing industry: 30 years on available shingles.
Our workmanship comes with a 10-year warranty.
Written job proposals that explain all details about the price of the project, scope of work, warranty information, and cleanup responsibility.
Let us inspect your roof for free if you are concerned about the condition of your roof. We can make recommendations based on what your property needs. Our company offers roof repair, roof replacement, and maintenance services. Contact us for a free quote.
Do You Need Flat Commercial Roofing?
Then, you are in luck. Unlike some contractors, Popejoy Roofing contractors have the skills, experience, and training to provide quality flat roofing solutions. We repair, install, and maintain flat roofs that come with the following benefits.
Roofs that offer a virtually leak free guarantee as long as the surface does not get damaged.
Roofing systems that are easy and more economical to install and repair.
Roofs that retain heat better to help you lower your heating bills in the winter.
Roofing materials that offer resistance to the sun's ultra-violet rays, inclement weather, and water damage.
Roofs that are highly resistant to foot traffic.
Why Do You Need Experienced Commercial Roofers?
There are many differences between residential and commercial roofing in Decatur IL. Contractors with experience in commercial roofing know more about common problems to spot and how to repair or replace them. Some of the important differences between residential and commercial roofing include the following.
Commercial roofs are larger and often get heavy equipment such as air conditioners installed on their surface. As a result, they get exposed to more wear and tear than residential roofs.
Commercial roofing needs to be maintained in certain ways because they drain water differently than residential roofing.
Flat or low-sloped roofs involve different methods of installation, repair, or maintenance than pitched roofing.
Commercial buildings are often taller than most homes so they require more care and perhaps scaffolding to perform the work.
What Are Common Problems with Commercial Roofing?
It may not always be easy to realize when you need services for your commercial roofing in Decatur IL. After all, you are busy with core business activities. So, you may not frequently check your roof for problems. With that in mind, here are a few common problems with commercial roofing.
Water Leaks – Damage to the roof membrane most frequently cause leaks. However, they can happen due to many different reasons.
Ponding Water – Without proper drainage on the roof, water can pond on top of it and saturate roofing materials. This is another cause of leaks.
Punctured Roofing – Commercial roofing with punctured or penetrated surface membranes also can cause leaks. Commercial roofs often get more foot traffic which can lead to tears or punctures.
Contact Us for Commercial Roofing
Popejoy Roofing offers free quotes when you need commercial roofing in Decatur IL. Call 217-600-2464 now to request a free estimate to get repairs or replacement services for your roof. If you prefer, you also can contact us online to receive a free quote.