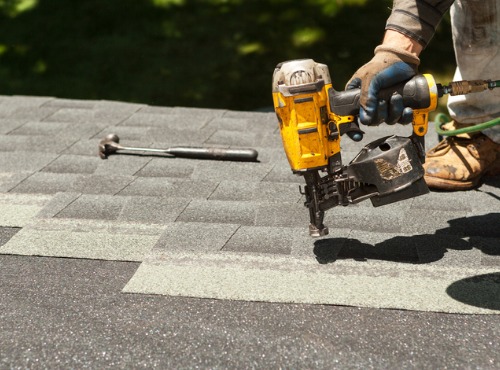 We Get Top Reviews on Commercial Roofing in Charleston IL
Customers pay us great compliments on our work with commercial roofing in Charleston IL. Call Popejoy Roofing today at 309-530-4204 to get a free estimate from commercial roofers with more than 25 years of industry experience.
Popejoy Roofing puts licensed, bonded, and insured professionals on the job when you need commercial roofing in Charleston IL. Furthermore, our owner John Popejoy oversees all our work on each job site. He knows the needs of the Charleston community and has remained dedicated to serving it since graduating from Eastern Illinois University. Consequently, you can feel confident when you call Popejoy Roofing you get qualified professional contractors with local ties committed to customer satisfaction.
Contact us online today to get a free inspection or a quote on your commercial roofing needs. The friendly staff at Popejoy Roofing has got you covered when you need a roof.
Common Problems with Commercial Roofing in Charleston IL
You are busy running a business, so you may not know warning signs to watch out for in your commercial roofing in Charleston IL. Popejoy Roofing can provide a free inspection if you notice any of the following signs of trouble:
Pooling Water
Commercial buildings frequently use flat roofs or ones with little to no slope. Due to being flat or having a little slope, commercial roofs can accumulate small ponds of water when it rains or snows. Popejoy Roofing can create proper drainage for your roof to ensure a problem like this does not ruin all your roofing materials.
Poor Initial Installation or Repairs
Not all contractors have the same experience and commitment to quality workmanship as Popejoy Roofing. Some try to cut corners with cheaper roofing materials. Others spend less time than they need to make sure built-up membranes get cleaned, dried, and primed to ensure adhesives bond properly. As a result, roofing materials can separate because they are not bonded properly. Contact us right away to fix any workmanship issues on your commercial roofing in Charleston IL.
Flashing Problems
Pieces of thin galvanized steel or aluminum called flashing protect vulnerable parts of your roof from water damage. Over time, the extreme weather we experience in Central Illinois can damage flashing. The heat of summer or cold in the winter can cause flashing to shrink, bend, tilt, or separate from roofing materials it protects. When that happens, your commercial roofing will start to experience water damage. However, Popejoy Roofing can remedy these issues with flashing repair services.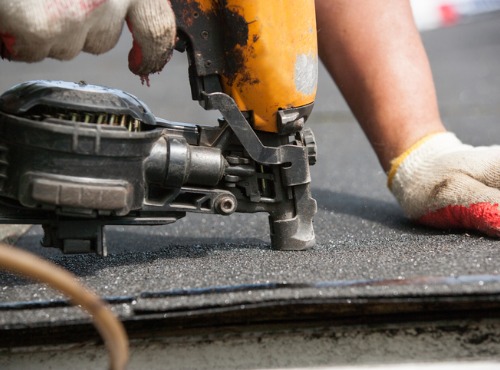 Contact us to Repair or Replace Your Commercial Roofing in Charleston IL
Central Illinois relies on Popejoy Roofing for its commercial roofing needs for a variety of reasons. Our qualified professional contractors contain the experience and expertise to do the job right. Meanwhile, our ownership knows and makes a continuing commitment to serving communities like Charleston with quality roofing workmanship. Therefore, call your trusted local source for roofing today at 309-530-4204 for a free estimate. Also, you can schedule an inspection or request a quote by contacting us online. Remember, the friendly folks at Popejoy Roofing have got you covered when you need a roof.