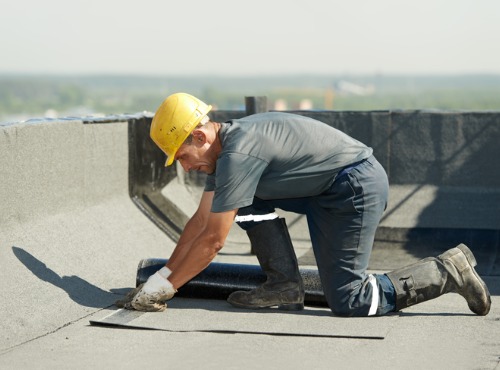 When You Need a Commercial Roof Contractor in Charleston IL
When you've got a business to run, one of the last things you may be thinking about is what is going on with your roof. Yet keeping the roof over your head in prime condition is a job you don't want to ignore. If you're uncertain about the condition of your roof, it may be time to call in a commercial roof contractor in Charleston, IL. That's where Popejoy Roofing steps in. Popejoy Roofing provides fully licensed, bonded, and insured professionals for all your roofing needs. Best of all, we always guarantee your satisfaction. That way, you can focus on your business instead of your building.
Choose Popejoy Roofing as Your Commercial Roof Contractor in Charleston IL
Commercial roofs tend to have very specific issues that need to be tackled by a professional, highly experienced roofer. For example, because a commercial roof is typically flat, water from rain and snow tends to pool on the roof. Standing water can cause serious damage. As this  water stands still on specific parts of the roof, it can cause clogged rains and leaks. Similarly, surface erosion caused by rain, snow, and hail, as well as the heat of the summer sun, results in cracking and weathering. You need to monitor and repair these issues.
Furthermore, not all contractors have the same commitment to quality workmanship. Some contractors will use cheap roofing materials or cut corners. You'll need to fix a lack of quality workmanship as well.
If you have issues with your roof or concerns about its craftsmanship, talk to a professional. They will help you determine what repairs need to be tackled. When you're looking for a commercial roof contractor in Charleston, IL, trust Popejoy Roofing to be your go-to roofing expert.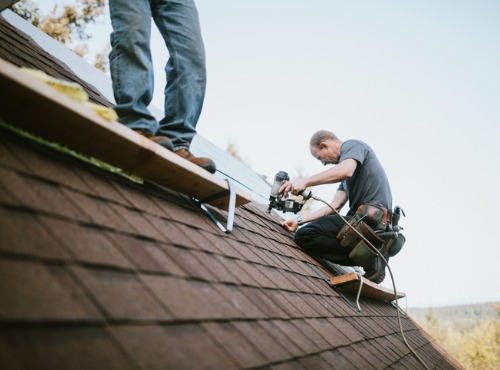 Popejoy Roofing Represents the Best in the Business
Popejoy Roofing has over 25 years of commercial and residential roofing experience and has installed enough shingles they could stretch from Farmer City, IL to the Atlantic. We believe in leaving you with complete customer satisfaction in all that we do. We're committed to providing you with the best roofing experience. With our dedicated professionals, superior equipment, and high-quality materials, we are proud to say we offer an outstanding service every time.
Request an Estimate from Us
Keep your business safe from water damage by working with us. Trust Popejoy Roofing to be your commercial roof contractor in Charleston, IL. To get a free estimate or schedule a consultation with us, give us a call at 309-530-4204.