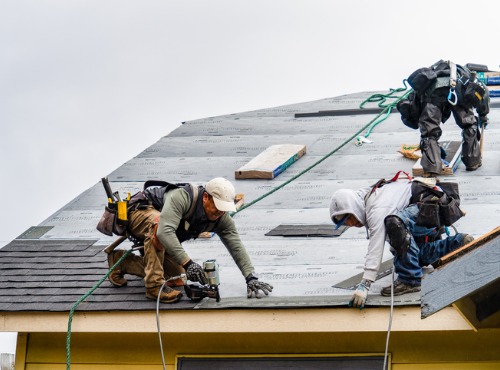 How to Find the Best Roofers in Decatur IL
When you have a roof issue, make sure to get roof repair or roof replacement from only the best roofers in Decatur IL. But how do you find contractors who provide the best roof repair or roof replacement services? It is an important question you must answer to protect your home or business. Plus, sometimes it is hard to find roof contractors who answer phone calls and respond quickly. Also, many roofing companies give you pause because they try to force you into signing a contract right away.
Popejoy Roofing understands the last thing you want if you have a roof problems is a hard time finding the help you need. With that in mind, we want to provide you a few tips on how to find the best roofers in Decatur IL.
First, look at the experience and qualifications of the roofers. If they do not post their qualifications on their website or do not have website, you should keep looking.
Then, find out the type of roofing materials they use.
Next, check their warranty information.
Finally, look at their customer reviews.
Popejoy Roofing Features Experienced Contractors
Checking on qualifications and experience is your first step in finding the best roofers in Decatur IL. With that in mind, we feel our company provides the best roofing contractors for the following reasons:
Our roofers contain 25 years of experience with residential and commercial roofing.
All our roofing technicians are licensed, bonded, and insured.
Our owner John Popejoy oversees all our projects to ensure quality workmanship.
We outline project details, price, payment policies, warranty information, and clean up responsibilities in writing with a detailed job proposal.
When you request an estimate, we respond within 1 to 2 business days.
All our roof estimates are free.
Our Company Offers Premium Shingles
Getting the best materials for your roof is the next step in how to find the best roofers in Decatur IL. At Popejoy Roofing, we partner with Malarkey Roofing Products to give our customers access to the best shingle products on the market. We give you a choice of Legacy, Vista, and Highlander shingles, some offering 30 years of warranty. Plus, our shingles provide superior resilience to hail damage, severe weather, and granules that help clean the air of emission pollutants.
Enjoy Some of the Best Warranties Available
Getting contractors who warranty their work is the next step in how to find the best roofers in Decatur IL. We understand you look for clear and easily understandable information on product warranties. With that in mind, we offer warranty information for you in a written job proposal based on your choice of shingles. With our company, you receive the following:
30-year manufacturer warranty protection on available shingles
Workmanship guaranteed for 10 years
If you have a problem caused by our labor, we will fix it for free during the warranty period.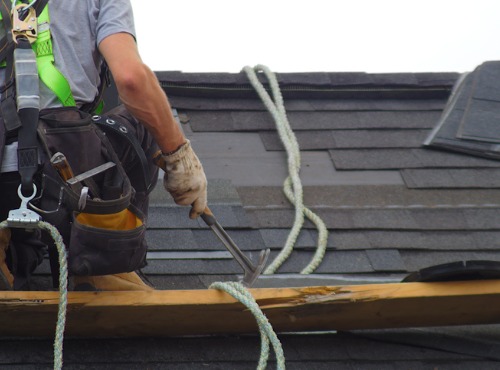 Customers Rank Us Among the Best Roofers in Gibson City IL
Finding a contractor with favorable reviews is the last step in how to find the best roofers in Decatur IL. Popejoy Roofing works to exceed customer expectations by providing superior customer service. However, we understand that you do not want to just take our word for it. Consequently, we would never ask you to just rely on our own thoughts about our services. That is why we make it easy to view customer reviews on our website and other review boards.
Free Estimates from the Best Roofers
Popejoy Roofing can provide a free estimate if you need roof maintenance, repair, or replacement. Contact us to get services from the best roofers in Decatur IL. Give us a call at 217-600-2464 for more information on our roofing company or our services.