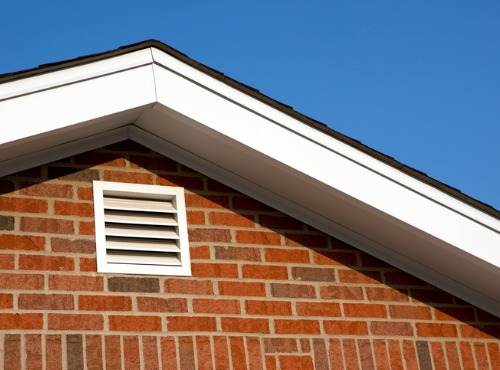 Roofers Near Me for Attic Ventilation Systems in Decatur IL
Popejoy Roofing contractors can provide a free inspection to see whether your property could benefit from attic ventilation systems in Decatur IL. You may not realize the impact of attic ventilation on your property. The right amount of attic ventilation can provide the following great benefits:
An extended lifespan for your roofing materials
Cost savings on home repairs
Less expensive home heating and cooling bills
Our roofers are licensed, bonded, insured, and certified to provide superior workmanship. In fact, we are so confident in our labor that we back it with a 10-year warranty. If you experience any problems caused by our work, we will come repair it at no cost to you. Email us now if you would like to schedule a free inspection. We are the roofers to call for 5-star service on roof installation, roof repair, roof maintenance, roof replacement, and attic ventilation systems in Decatur IL.
Why Is Attic Ventilation Important?
It takes proper attic ventilation to allow your home or business to handle excess moisture or heat. Without adequate attic ventilation systems in Decatur IL, your property could experience these issues:
Summer Heat Waves – Exposure to excessive heat can prematurely deteriorate your shingles and warp your roof sheathing. Consequently, properties without enough ventilation will trap more of that warmth inside. Then, it will radiate down into your living areas or workspaces, making it uncomfortably warm. As a result, you will pay more in energy to cool down the warm air seeping inside.
Winter Ice Dams
When temperatures drop below freezing, warm air heated by your HVAC equipment seeps up into your attic. Without proper attic ventilation, that hot air will rise to your roof deck. When the base layer of your roof warms up, it will melt any snow accumulated on your roof.
The water will then refreeze as it works its way to the edge of your roof. If this process happens enough, it will form an ice dam that will block water from flowing off your roof. With nowhere to go, the water can seep under your shingles, leak inside, and possibly cause mold damage.
Signs You Need Attic Ventilation Systems
There are some common problems that could indicate your property can benefit by installing attic ventilation systems in Decatur IL. Give our local roofing contractors a call if you notice any of the following warning signs:
Health Concerns – You, your family, or your employees start developing more frequent or more severe respiratory illnesses or allergy symptoms. This could signal that mold growth in your attic is sending fungal spores circulating through your indoor air supply.
Roofing Deterioration – Water damage to your roof's structural supports indicate a problem. Also, watch out for frost, water stains, or dampness on the attic side of roof sheathing.
Corrosion – If you see rust on nails, light fixtures, HVAC components, or electrical boxes in your attic, it means water is seeping inside.
Shingle Deformities – If your shingles and roofline look rippled or wavy, it means roofing materials are warping due to water-damaged roof decking.
Frequent HVAC Service Calls – If your HVAC system starts breaking down more frequently, it means components are struggling to keep up with the increased workload. Your furnace and air conditioner are working so hard to moderate temperatures all the time that they are prematurely wearing out.
Sky High Energy Bills – You may be throwing money away if you notice energy bill spikes without a rate increase by your utility company. Adding more attic ventilation can reduce energy costs.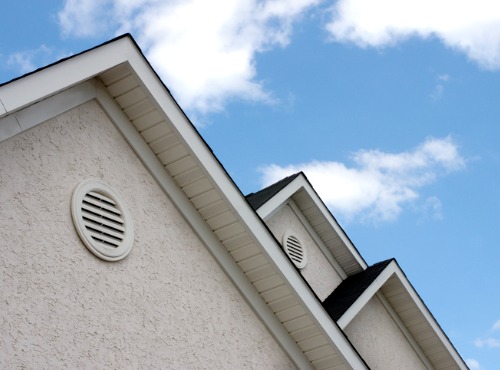 Contact Our Local Attic Ventilation Contractors
Popejoy Roofing contractors can save you money and improve your comfort by adding attic ventilation systems in Decatur IL. Request a free inspection or a free estimate now on our attic ventilation and roofing services. Call our roofers now at 217-600-2464 for more information.